Licensed Physical Therapists Here to Help You
It's our goal to provide you with customized, quality pain relief treatments in a friendly and welcoming environment. You will love our advanced hands-on technique, designed to relieve any pain that is currently ailing you.
Low back or spine care
Pre or post-surgical rehab
Foot or ankle care
Shoulder and knee rehab
Work injury care
Auto injury care
Sports injury
Vestibular or dizziness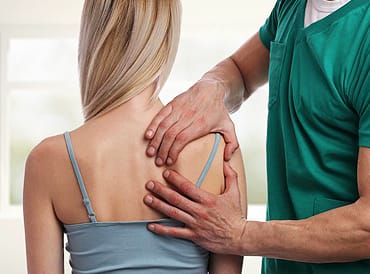 Programs to Put You Back on Track
The Physical Therapy Center offers numerous programs to get you back on track. We stress on direct access for physical therapy, which essentially means, you visit a therapist without having to see anyone else first. Patients who refer themselves are typically more proactive, more likely to remain committed to a plan, and are more satisfied with our care at the end of the day. Direct access reduces costs by eliminating the need to seek out other health professionals, and saves you time when it comes to looking for other care. That being said, sometimes it is best to have a combined approach with your physician, and at the Physical Therapy Center we are happy to help with that approach. What is offered at The Physical Therapy Center? Our Back Pain Institute will go to work for you to solve nagging back pains. Do you need help to recover after a running injury? We're there for you. This is just a preview of what we offer.
Balance or deconditioning training
Post amputation or prosthetic training
Stroke rehab
Anodyne (laser therapy for neuropathy)
Worksteps program and FCE's
Golf conditioning
Pre or post pregnancy pain
Manual therapy
Dry Needling
Pilates
Personal Training Services
All future consultations for a very low fee of $20+tax
Extended hours to fit your schedule
Same-day appointments available
Accept most insurances
Most convenient location with easy parking
HydroMassage during your course of treatment